Things to Do in Uppsala
With a history dating back to Viking times and a wealth of well-preserved medieval architecture, the picturesque city of Uppsala is a popular day trip from nearby Stockholm. The city is also home to the 15-century Uppsala University, and is the seat of the archbishop of the Church of Sweden.
The Basics
Uppsala's charming small-town atmosphere and close-knit attractions make it easy to explore on foot. As you stroll, admire landmarks such as the 15th-century Uppsala Castle, home to the Uppsala Konstmuseum; the grand Gothic Uppsala Cathedral; and Sweden's oldest university, which dates back to 1477. Other points of interest include the ancient burial grounds and stone churches of the Old Town of Gamla Uppsala, the Botanical Gardens, the Upplands Museum, and a museum dedicated to Swedish scientist Carl Linnaeus. Due to the city's rich history, Viking history tours from Stockholm typically stop in Uppsala.
Things to Know Before You Go
Tourist information centers located around town offer maps and brochures, answer questions, and give tips on current events, sights, and activities in Uppsala.

Although Swedish is the country's official language, most residents also speak English.

Sweden's culture is generally a very child-friendly; Uppsala offers many amenities for kids and the city center is stroller-friendly.

How to Get There
Located just an hour from Stockholm, Uppsala is an ideal day trip from Sweden's capital. While guided tours typically offer round-trip transportation, it's also possible to arrive by car via the E4 highway. Buses and trains also depart regularly from Stockholm's city center and Arlanda Airport.
When to Get There
You can visit Uppsala year-round, but Sweden sees its most pleasant weather in the late spring, summer, and early fall. Shops and museums are typically open during regular daytime hours, while Uppsala's student population provides a bustling nightlife.
Walpurgis Festival
The 30th of April is known as Walpurgis (Valborg, or Sista Abril) in Sweden and is celebrated as winter's absolute last gasp. Uppsala is known for its raucous Walpurgis Festival, which includes student floats running the Fyris river, herring lunches, the donning of the caps at Carolina Rediviva, and huge parties. It is well worth planning a visit to Uppsala around this event.
Read More
Show Less
---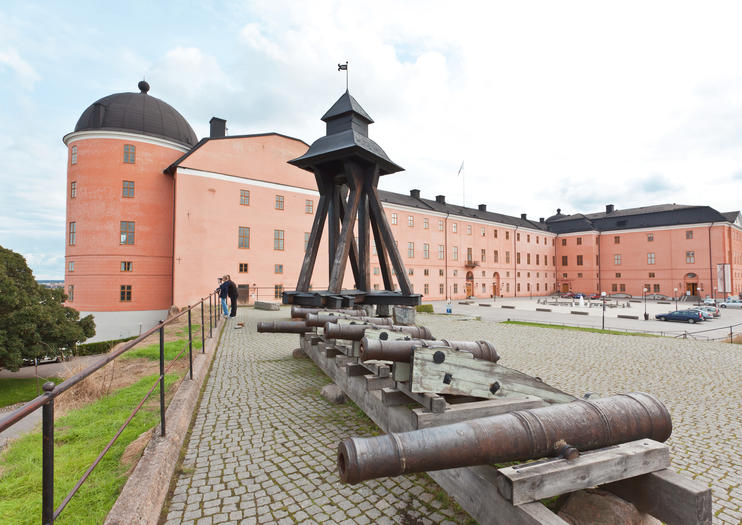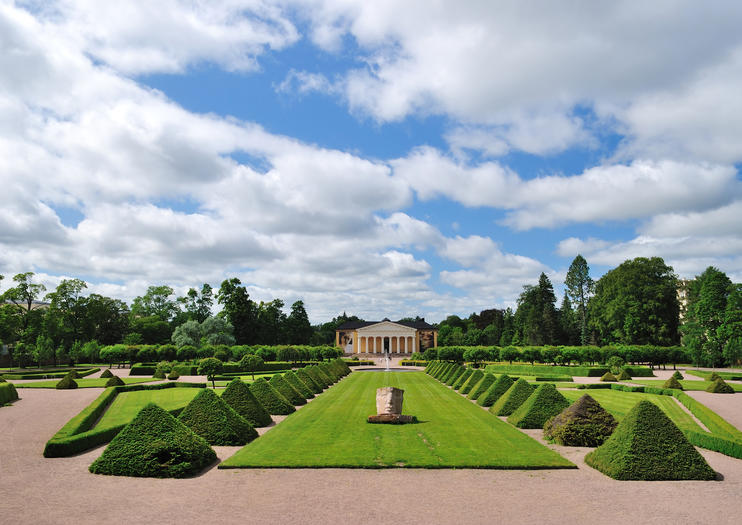 Part of the oldest botanical gardens in Sweden, the Uppsala University gardens were funded by donations of money and land from King Gustav III and established in 1807 by Carl Peter Thunberg, a protégée of the world-famous botanist Carl Linnaeus. Sitting close to Uppsala Castle, the gardens display more than 9,000 plant species, some rare and many ancient, including potted laurel trees that were planted by Linnaeus himself.
The central feature of the landscaped parklands is the formal Baroque Garden, designed by landscape architect Carl Hårleman in the 1750s. Today the garden is still faithful to its original layout, thanks to extensive restoration work in 1974; the neat rows of topiary, tinkling fountains and manicured lawns all leads to the imposing Neo-classical Orangerie, added in 1787 by Jean Louis Desprez and the site of occasional botanical exhibitions.
Read More
Show Less
---
Things to do near Uppsala