Things to Do in Potsdam
Just 15 miles (24 km) outside of Germany's capital city Berlin, Potsdam is a very popular day trip from Berlin. Potsdam is the capital of the German federal state of Brandenburg, and many of its historical sites were built during the eighteenth and nineteenth centuries when the city was the royal seat of the Prussian kingdom. Although Potsdam was heavily hit by the bombing in WWII, most of the palaces in the Sanssouci Park remain undamaged. Throughout history Potsdam has been a city with many international influences which can still be seen today. The Dutch quarter (Hollaendisches Viertel) and Russian town (Alexandrowka) are both popular places for tourists to visit because of their notable architecture.
Potsdam is probably best known for its plethora of palaces, the most famous being the Schloss Sanssouci, built in 1747. The enormous castle is located west of the city's historic center in Sanssouci Park. In Sanssouci Park you'll also find the Wasserwerk Sanssouci, a steam pump built for the park's fountains and housed in a Moorish-style building.
Read More
Show Less
---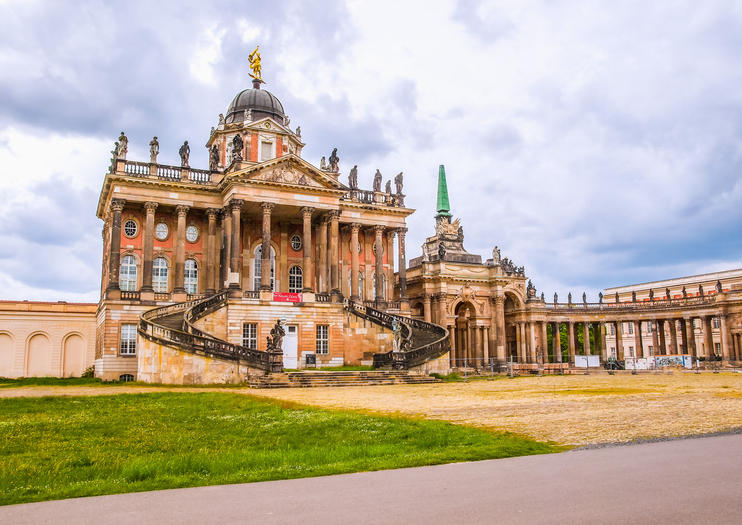 ---